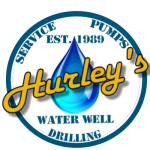 Hurley's Water Well Drilling can provide all your water system requirements. Including services for wells, springs and cisterns.
Servicing central and southeastern Ohio since 1989. We are licensed, bonded and insured for commercial and domestic water well services. We are a small company which allows us to be customer service oriented. We provide a personal, honest and professional service.
Below are a few of our local clients:
Martinsburg Village Water
Ohio Oil Gathering
R.F. Moran
Riverview Local School District
Unibilt Homes of Zanesville
We specialize in residential and agricultural services, as well as businesses.